Amazon Affiliate products are a great way to make money online. However, it can be difficult to promote them on Google Ads directly as there are certain guidelines for promoting amazon affiliates products. This article will teach you how to promote Amazon Affiliate products on Google Ads.
Promote Amazon Affiliate Products on Google Ads
Google ads are the most popular advertising platform in the world. It is used by millions of advertisers and publishers every day. The platform is also very competitive, which means that you need to know how to promote your Amazon affiliate products on Google ads in order to stand out from the crowd and make sales.
Amazon encourages writers and reviewers to explore a product in their marketplace and share their opinion on the product they had used or researched on.
The review can be shared in any form, it could be a blog, a video demonstration or a newsletter, but the best among all is always a blog that has high conversion rates.
In the above scenario, when there is a query for the best motorcycle jacket for cold weather 6 suggestions given by bikerrights.com is capturing most of the traffic and the conversion rate will also be very high.
This is all possible with, strong SEO but what if you are exploring other options like Google ads or other paid promotion for you blog?
The best option is always Google Ads and other options to explore are Instagram Feed ads.
How to Promote Amazon Affiliate Products on Google Ads
Google Ads is a pay-per-click advertising platform that allows you to place ads on Google.com and its partner websites. When someone clicks on your ad, they are taken to the product page on Amazon.com, where they can purchase the product in a 24 hours' time slot. (Cookie Session)
Also Read: Top 10 B2B Lead Generation Tools For 2022
As an Amazon affiliate, you earn a commission on every sale generated by your Google Ads campaign.
Here's a step-by-step guide to getting started with Google Ads for Amazon affiliate product promotion:
Step 1: Create a new campaign
Campaign setup is the first initiation and choosing the right type of campaign is something very much important.
Choose your campaign objective as "Website Traffic"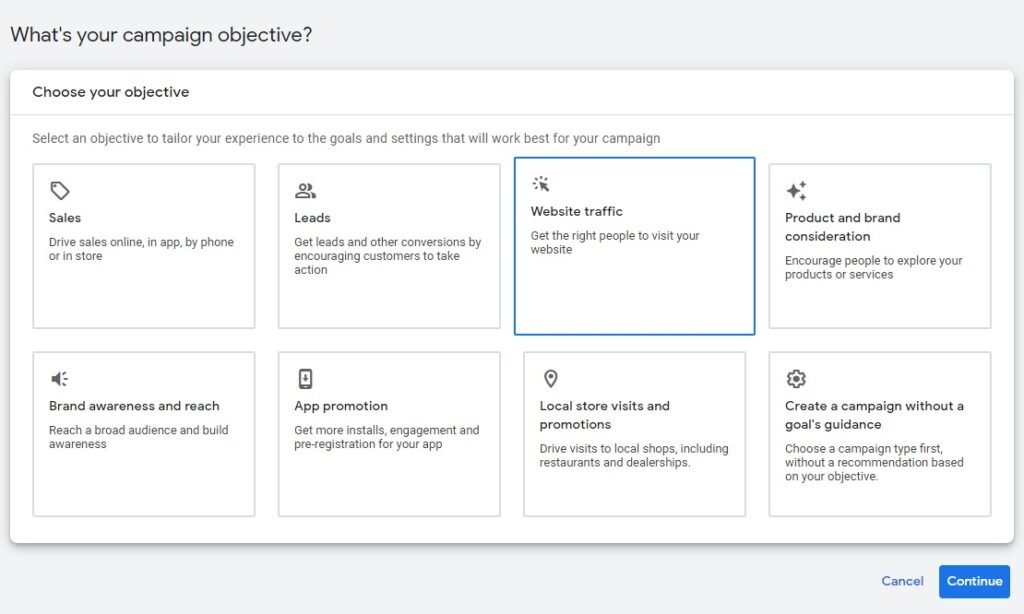 Choosing website traffic as the objective will help you get the most reach with the least amount of CPC because you are not narrowing it down too much.
Step 2: Choose your campaign type
Choose your campaign type as Search campaign and proceed further.
Step 3: Set your campaign budget and Bidding
Campaign budget and bid play a key role in widening the reach, if you give high bid you will end up showing it more and more number of people and may not have great ROI.
If you give the bid or budget that is too low, your ad may end up without getting displayed.
So right bid is the key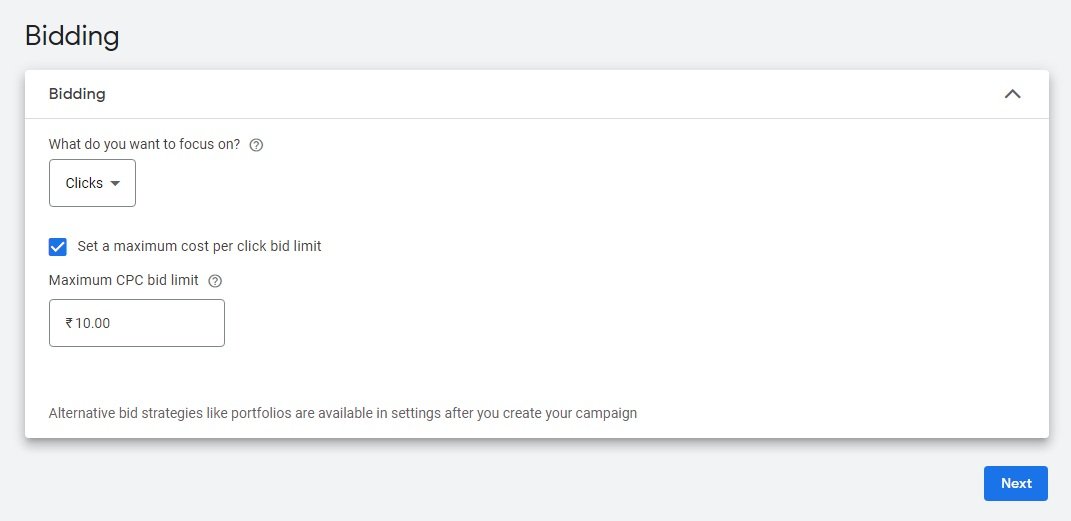 Set your focus as Clicks and choose your maximum CPC bid limit to Rs.10 which is ideal for amazon Affiliates India.
The reason for choosing Rs.10 is that most of the amazon bestselling products are in the range of CPC Rs.1 to Rs.15 as per the Google Keyword planner.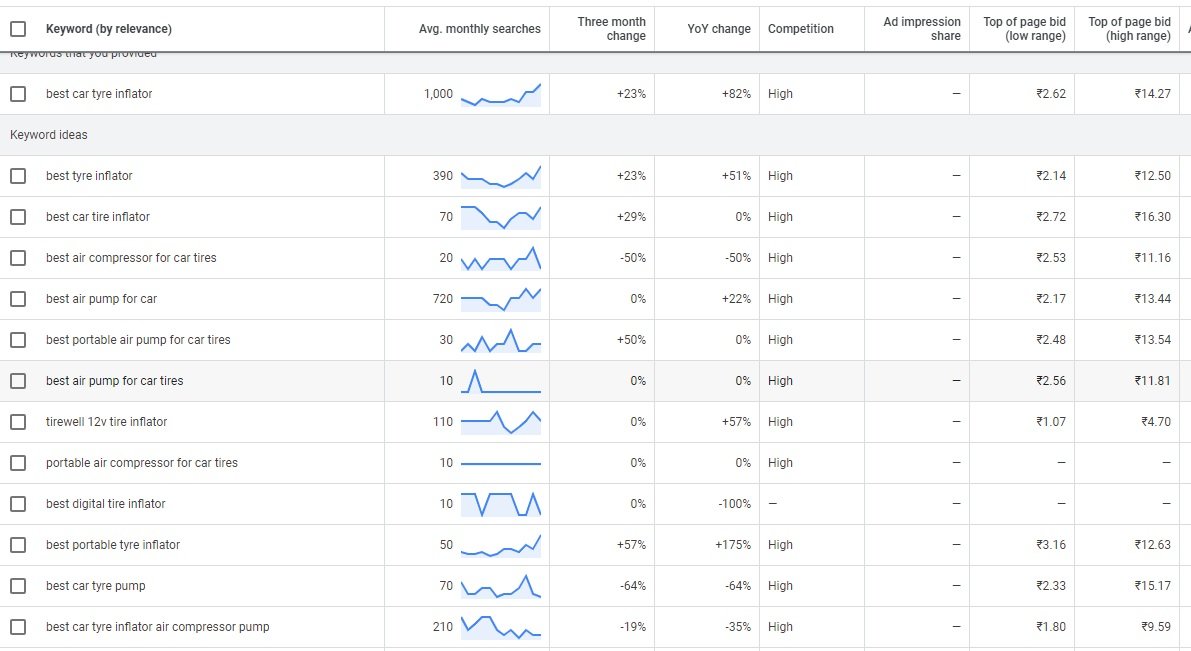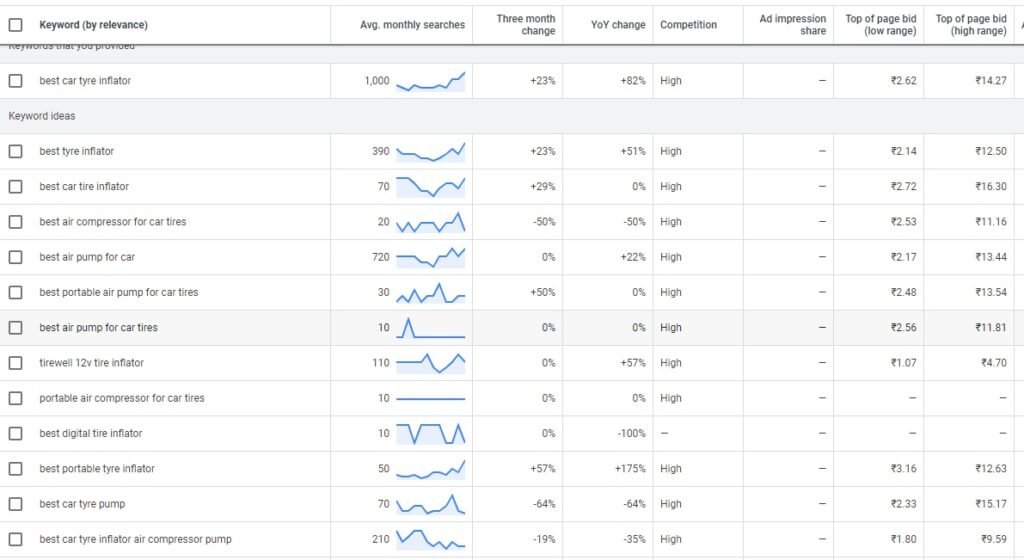 Step 4: Choose your campaign keywords
You can reply on 2 tools for choosing the right keywords for your campaign
Google Keyword Planner
Ahrefs Free Keyword Generator
Make sure to choose maximum number of keywords and manually filter out the negative keywords.
While inserting the chosen keywords into the campaign make sure you make it make it "Exact Search" using the tool keywordmatchtypetool.com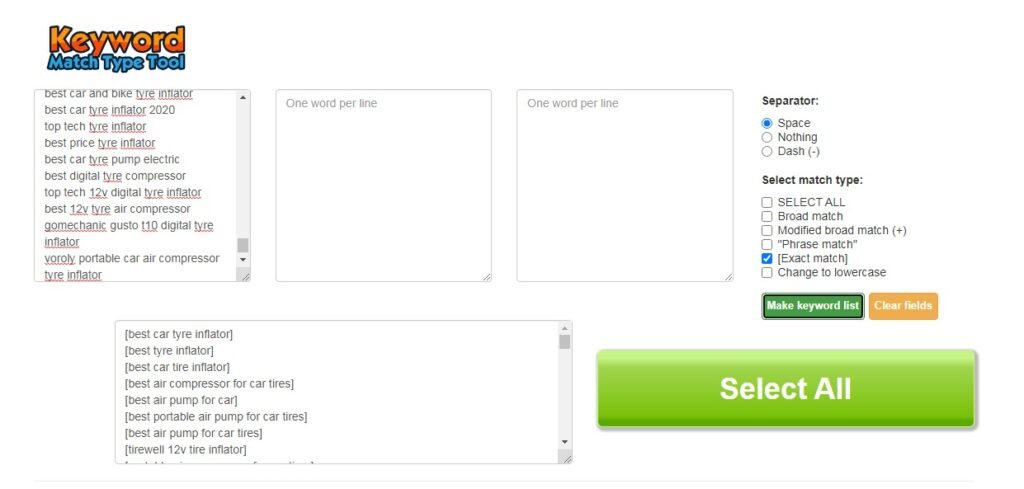 This is to make sure no negative keywords are entertained and the ad will be shown to the right audience who are really exploring the product and willing to purchase.
Step 5: Create your ad
To create a best ad, you don't need to work with multiple tools but just type in google "Keyword + Some City name"
You will find few ads and make sure you choose keywords like bestselling, Best deals and so on.
Find the below sample ad creation dashboard.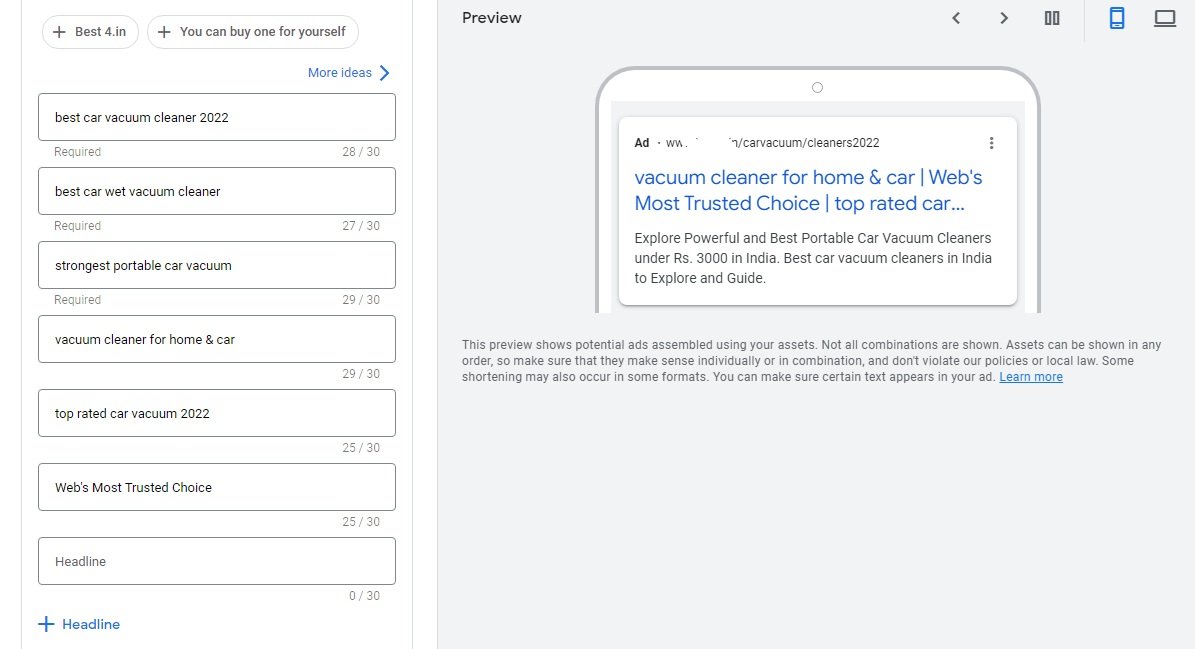 Choose the country you are targeting and no other state specific geo targeting, go ahead and start your campaign.
Step 7: Monitor your campaign results
Monitor the campaign and also give a routine check every day on keywords there is a high bounce rate and which keywords are performing better.
Compare the analytics in both Google ads and Google analytics to make sure you are serving the right ad to the right people.
Filter keywords that have 100% bounce, also make sure your landing page is quite interesting for the user to browse through the links and explore.
As a teaser, below is the screenshot of my first sale in the Amazon Affiliates through Google ads.
Spent around Rs. 500 to understand the campaign in depth with Rs.4.50 CPC and Received 0 sales out of 50 clicks and way forward this will surely improve.
After filtering the campaign I received a sale for just Rs. 3 CPC.
In the next blog, I will explain how I filtered the campaign to get the best ROI out of the budget spent.
That's it! You are now ready to run your Google Ads campaign for Amazon affiliate product promotion.