High CPC keywords in Automobile? Yes, the Automobile niche is an ever-green and growing industry for content marketing and affiliate marketing especially if you are targeting countries like the USA, UK, and Canada.
If you are a blogger and would like to start something in the automobile industry, then it's a good time to go.
The automobile industry is seeking more online attention from consumers for the research automobile knowledge base.
It can be about the DIYs for minor repairs or it can be about the prices and comparison of the new products in the automobile eCommerce portals. There is a high gap in the quality of reviews about the products on amazon related to the automobile niche. There is a high scope for Amazon affiliate websites in the automobile industry.

4.5 % is the amazon affiliates' standard commission rate in the central amazon affiliate accounts.
That is $4.5 for every $100 sale.
What are high-paying keywords in AdSense for Automobile Niche?
One way to make more money with AdSense is to find high-paying keywords. The best way to do this is by looking at Google Keyword planner and finding the keywords that have the highest CPC (cost per click) values.
Also Read: High CPC keywords in Adsense for Pets Niche
For example, if you're in the automobile niche, some high-paying keywords might be "automobile technician," " personal auto," " automotive innovations," etc.
Here are the top 10 best High CPC keywords in AdSense for Automobile Niche
Automobile Technician – $48.9
Honda Automobile – $43.3
Optimum Auto – $41.86
Personal Auto – $23.39
First Automotive – $20.30
Auto Mechanical – $15.38
Automotive Innovations – $13.6
Cng Auto – $12.96
Classic Car Brands – $12.59
Automotive Repairs – $8.69
Once you've identified some high-paying keywords, be sure to include them throughout your website's content – in titles, within the body text, and in your tags.
Doing so will help you generate more revenue from your website traffic.
How do I find high CPC keywords in Automobile Niche?
There are a few different ways that you can find high CPC keywords in the automobile niche. One way is to use Google AdWords Keyword Planner. You can enter in some keywords related to automotive, like cars, repairs, and easy fixes of minor damages in cars and the tool will show you the estimated average CPC for those keywords as shown in the below image.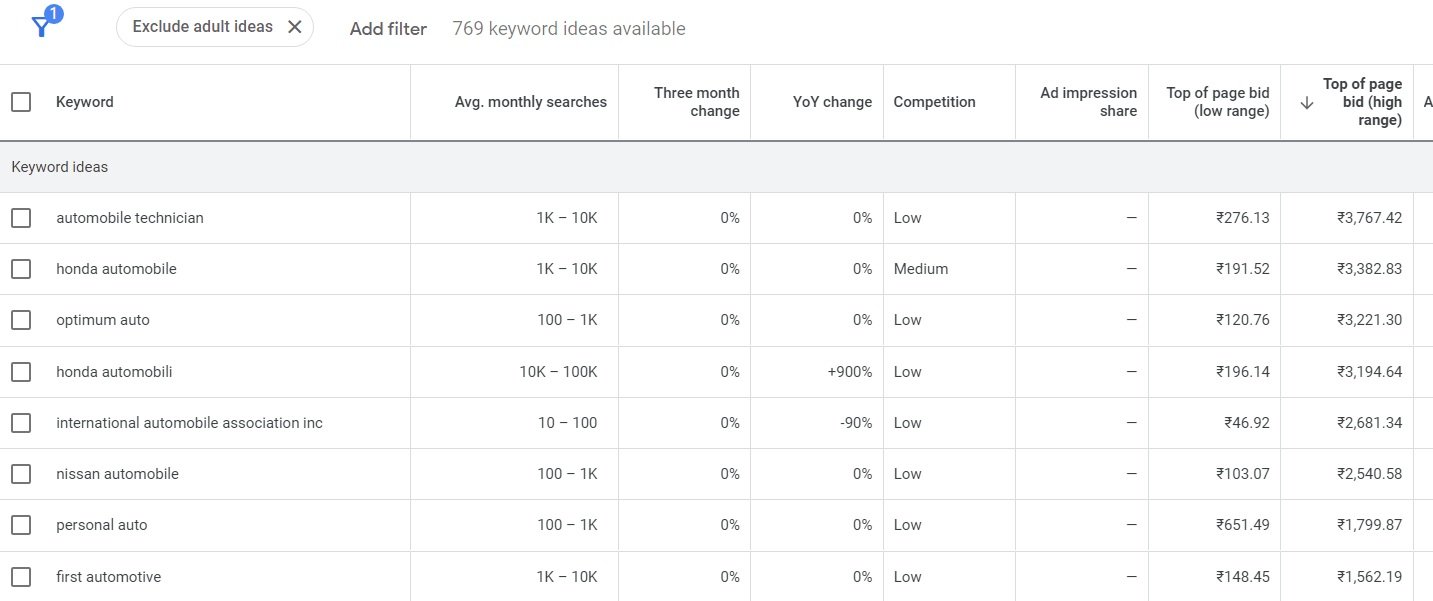 Another way to find high CPC keywords is by using a tool called SEMrush. This tool allows you to see which keywords have the highest CPCs for your chosen niche.

The third tool I would suggest is Uber suggest, which gives an appropriate volume for a keyword along with the CPC.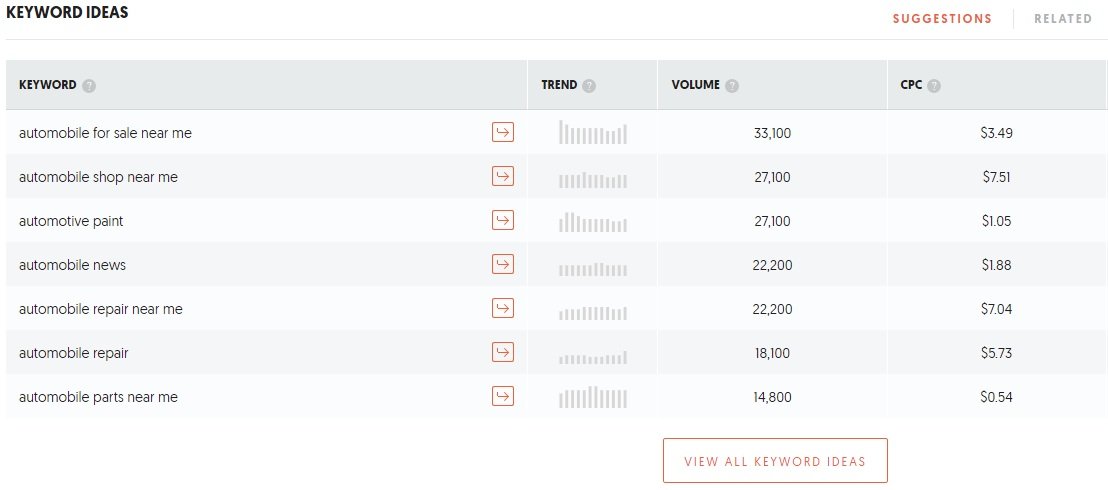 Finally, you can also use Google search results to find high CPC keywords. Simply type in a keyword related to cars, and then looks at the "Ads" section of the search results.
This will show you which keywords have the highest CPCs.
How big is the Automobile industry?
The automotive industry is one of the most important sectors in the world economy. The industry's total revenue was estimated to be more than $2 trillion in 2017.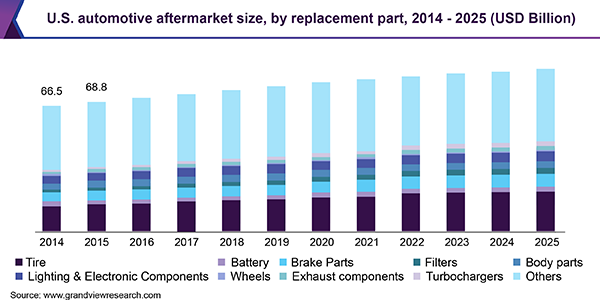 In terms of online spare sales and eCommerce, the industry is booming.
There are many online platforms that sell automotive parts and accessories. Some of these platforms are dedicated to the automotive industry, while others are general e-commerce platforms that sell a variety of products.
The automotive parts and accessories market is expected to grow at a rate of 6% annually through 2020.
This growth is being driven by increased demand for automotive parts and accessories due to the increasing number of vehicles on the road, as well as the growth of the aftermarket segment.
The global aftermarket segment is expected to reach $512 billion by 2023.
Conclusion
In conclusion, if you are looking to start a blog in the automobile niche, it is a good idea to focus on high CPC keywords. By doing this, you can ensure that you will be able to make some money through AdSense. Additionally, by choosing the right keywords, you can also attract more traffic to your blog.