Twitter for your Dental Practice: In the digital age, Twitter has become a powerful communication and marketing tool. With its ability to connect businesses with customers in real time and share valuable information, Twitter can be a very useful resource for dental practices.
In this blog, we'll explore how to use Twitter to help grow your dental practice, from creating engaging content to connecting with patients. So, if you're looking to use the power of Twitter to promote your dental business, read on!
Overview of Twitter
Twitter is one of the most popular social media platforms in the world. It has become a powerful tool for businesses, celebrities and everyone in between to connect with their audience and share their thoughts and opinions. From its early days as a microblogging platform to its current status as a powerful communication tool, we explore the key factors that have contributed to Twitter's success.
Benefits of using Twitter for your Dental Practice
As a dental practice, using Twitter is an effective way to grow your business and build brand awareness. Not only will you reach a larger audience and increase the visibility of your practice, but you'll also be able to provide valuable information to your patients.
Also Read: 10 Best SEO Audit Tools to Try in 2023
There are many benefits to using Twitter for your dental practice. Here are some of the top reasons why more and more dental practices are harnessing the power of Twitter:
Increase Visibility: Twitter helps you reach a larger audience and increase your reach. As a dental practice, it's important to reach potential patients who may not be aware of your services, and Twitter can help you do just that.
Educate patients: Twitter is a great way to provide useful information to your patients. You can share dental tips, information about your services and even advertise special offers.
Establish brand authority: By regularly posting helpful, informative and entertaining content, you can establish your practice as an authority in the dental field. This will help build trust and loyalty among your current and future patients.
Connect with colleagues: Twitter is a great platform to connect with other dental professionals and stay up to date with the latest industry news. You can follow industry leaders and join conversations to stay informed.
Increase Referrals: Twitter is an effective way to attract more referrals. You can share information about your services, success stories and patient reviews to encourage referrals.
By harnessing the power of Twitter, you can reach a larger audience, provide helpful information to your patients, increase brand authority, connect with colleagues, and increase referrals. Twitter is an effective and cost-effective tool to help you grow your dental practice.
Setting Up Your Twitter Account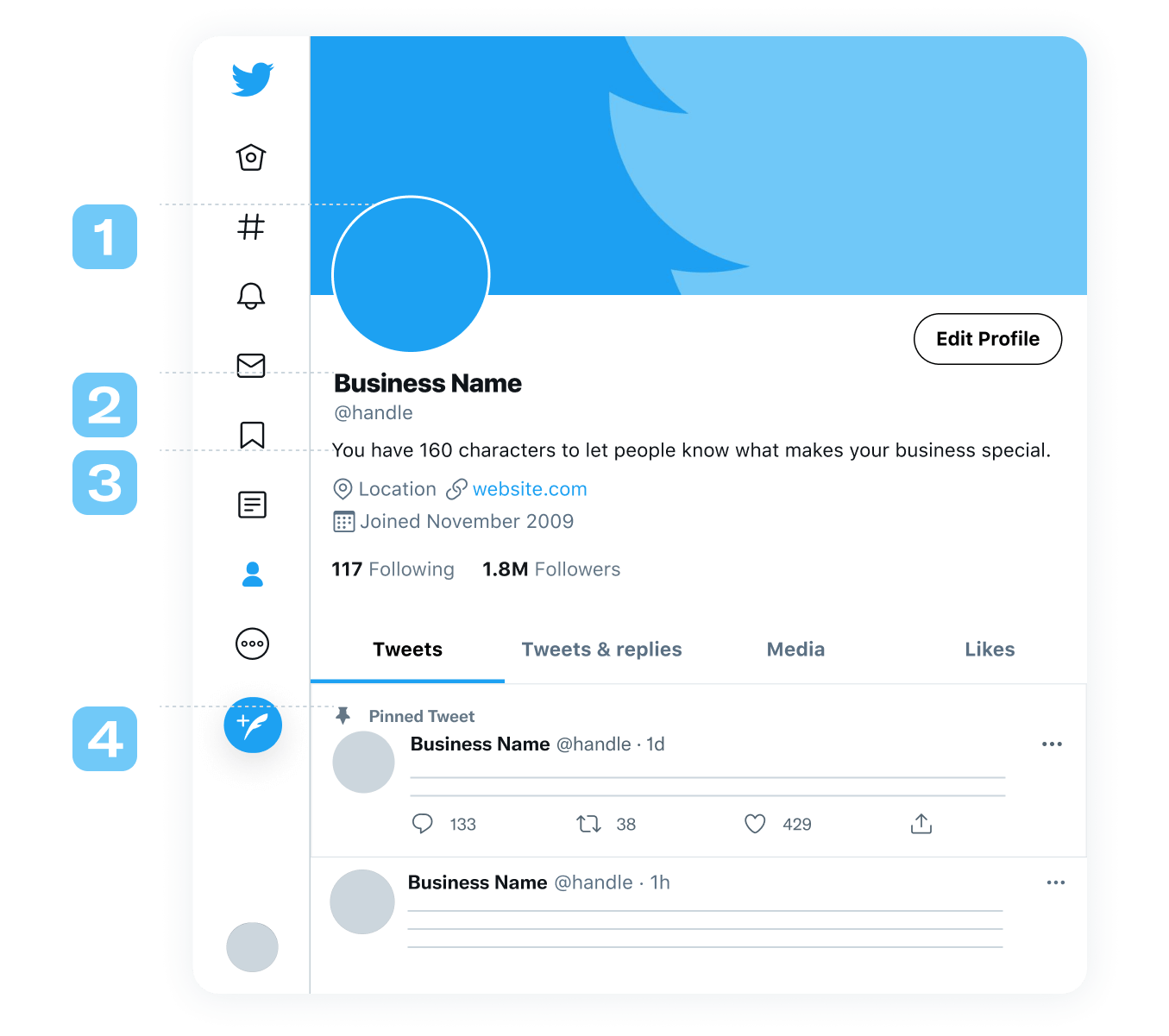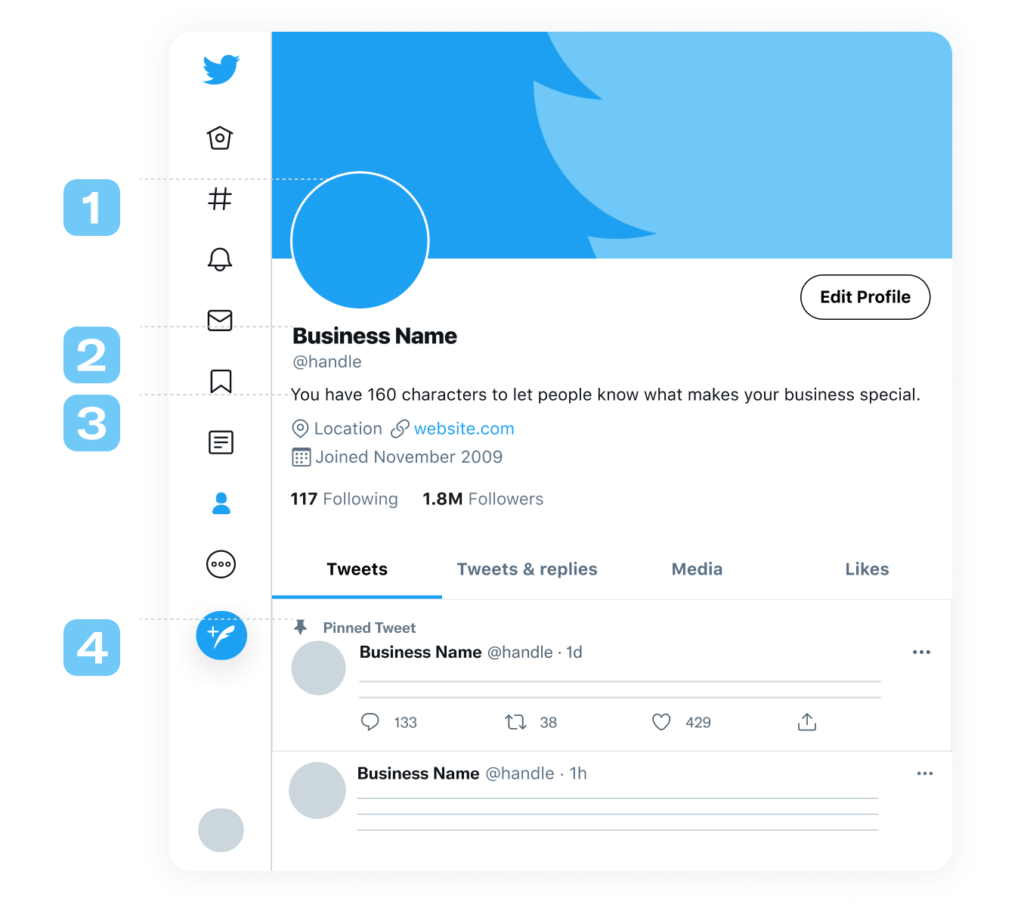 Setting up a Twitter account is easy and it helps you connect with people and promote your brand. Here are the steps you need to take to set up your account and start tweeting.
1. Create an account
The first step is to create an account. To do this, go to twitter.com and click the "Sign Up" button. You will then be asked to enter your full name, email address and password. Once you have done this, you will be able to create your profile.
2. Develop a profile
Your profile is your first impression on Twitter, so you want to make sure it looks great. You need to upload a profile picture, a cover photo and a short description about yourself. You can also link your website or other social media accounts to your profile.
3. Add relevant people
After setting up your profile, it's time to start connecting with other people. You can do this by searching for people in the search box, or you can add people directly from their profile page. When you add someone, be sure to follow them to receive their tweets on your timeline.
Optimizing Your Twitter Account
Let's look at two important ways to optimize your Twitter account for your dental practice: defining your target audience and adding content to your profile.
The first step to optimizing your Twitter account for your dental practice is to define your target audience. Who do you want to reach? Are you targeting a specific age group, location or other demographic? Knowing who you want to reach helps you create content that resonates with them and makes sure you're reaching the right people.
Once you've identified your target audience, it's time to start adding content to your profile. It includes everything from dental-related tips, to funny content, to news and updates about your practice. You want to make sure you offer something valuable to your followers so that they keep coming back for more. You can also use Twitter to promote events, specials, and other offers, which will help grow your audience.
By following these two steps, you'll be well on your way to optimizing your Twitter account for your dental practice. Remember, it's also important to engage with your followers and respond to their questions or comments. This helps build trust and shows that you are an accessible and helpful practitioner. With the right strategy, you can create a successful Twitter account for your dental practice and reach the right people.
Connecting with Your Audience
As a dental practice, your success depends on building positive and lasting relationships with your patients. Connecting with your audience is an important part of doing so. Here are the best practices for connecting with your audience for the best dental practice.
Post content
The first step to connecting with your audience is posting content. Whether it's a blog post, a video or a social media post, content is key to engaging your audience. Make sure you post content that is relevant to your audience and provides valuable information. This will help keep your audience engaged and build trust in your practice.
Interact with other accounts
Engaging with other accounts is another great way to connect with your audience. Be sure to like, comment and share posts on other accounts. Doing so will help get your name out there and increase your visibility. Additionally, it helps to establish relationships with other dental practices that may be beneficial in the future.
Advertise your dental practice
Finally, advertising your dental practice is an important step in connecting with your audience. Post regularly about your practice and the services you offer. Additionally, use social media platforms like Facebook and Instagram to post pictures and videos of your practice and team. This helps create a strong presence for your practice and helps build relationships with your audience.
Connecting with your audience is essential for any dental practice. By following these best practices, you can ensure that your practice is connecting with its audience in an effective and meaningful way. Post content, interact with other accounts, and promote your practice to build lasting relationships with your patients.
Measuring Your Twitter Success
Monitoring analytics is the first step to measuring your Twitter success. Twitter provides analytics on how many people are seeing and interacting with your tweets. This information is invaluable in determining the success of your tweets, as well as what resonates with your followers.
You can use this information to tailor your tweets to the topics that get the most engagement, as well as determine which topics to avoid.
Engaging with your followers is another important way to measure your Twitter success. Having conversations with your followers and responding to questions and comments helps build a relationship with your followers, which leads to increased engagement with your tweets.
Additionally, you can also use Twitter polls to gauge your followers' opinion on specific topics. It can be used to get feedback on the services or products your dental practice offers, as well as to gain insight into what your followers are looking for from you.
Finally, it's important to evaluate your results. This can be done by looking at the conversations you have with your followers along with the analytics data you collect. You should also consider the impact Twitter has on your overall business goals.
Are you getting more patients because of your Twitter presence? Do people speak positively about your dental practice? Are you seeing an increase in website traffic? Answering these questions will help you determine how successful your Twitter presence is.
Measuring your Twitter success at your dental practice is an important part of maintaining an effective social media presence. By monitoring analytics, engaging with your followers, and evaluating your results, you can gain valuable insight into what's working and what needs improvement. This information can be used to design your Twitter strategy for maximum impact.
Final thoughts
In conclusion, Twitter is a great tool for dental practices to reach a wider audience and promote their services. By creating an engaging and informative profile, regularly posting interesting content, and interacting with other users, dental practices can use Twitter to build relationships, increase their visibility, and generate more business.
Additionally, Twitter is a great way for dental practices to stay up to date with industry news and trends, as well as get feedback from current and potential patients. With the right approach, Twitter can be a powerful tool for dental practices.