Free Project Management Tools: Everyone has a different way of managing projects. Some people like to track tasks in their inbox, while others prefer to visualize work on a calendar view.
Managing multiple projects at once, assigning tasks, and collaborating on teams can be difficult on a busy working day.
Assigning tasks, collaborating on teams, and managing multiple projects at once can be the hardest day in and day out.
Miscommunication and inefficiencies in your project management process can lead to confusing and stressful experiences for your employees and impede your company's ability to meet your clients 'needs or meet the year's goals. This can lead to big losses over time.
Free project management tools provide the flexibility for you to manage the tasks, maintain communication with shareholders, and project visibility without paying a single cent.
We considered dozens of tools and after extensive testing, we settled on our options for the best free project management tools.
To streamline your process and make sure everyone on your team is on the same page, check out these 7 exceptional free project management tools.
The best free project management software tools
ProjectManager.com
ProjectManager.com is an excellent tool for managing everything you do in your workplace. It is a full-body project management software with excellent features.


As a project management tool, it is reliable and easy to use so you can use it for all types of projects.
The project management software helps in creating and simplifying innovative, interactive projects, because of the feature which can import your data in user-friendly file formats – MS Project and MS Excel. You can choose from over 400 tools to integrate this software.
You can create, edit, manage, and share your project online with multiple project members – a great choice for a team working remotely on a single project.
ProjectManager.com to manage your team and tasks like Pro.
Manage the tasks assigned to you and make a to-do list even when you are working on multiple projects at once.
With ProjectManager.com, it becomes much easier for you to manage your team workload on single or multiple projects.
You can immediately allocate the right work to the right resources and balance the overall workload of your team.
ProjectManager.com manages anything and everything in an active project – tasks, teams, and workload.
Price: Free for five active projects and five internal users, payment options start from user $15 per month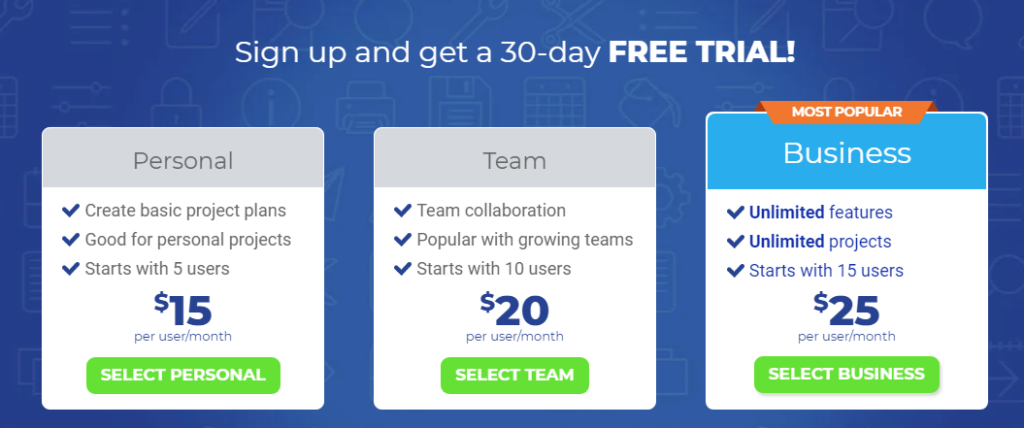 Asana
Asana is a cloud-based project management tool that allows users to easily manage multiple projects. It handles tasks for businesses of all sizes.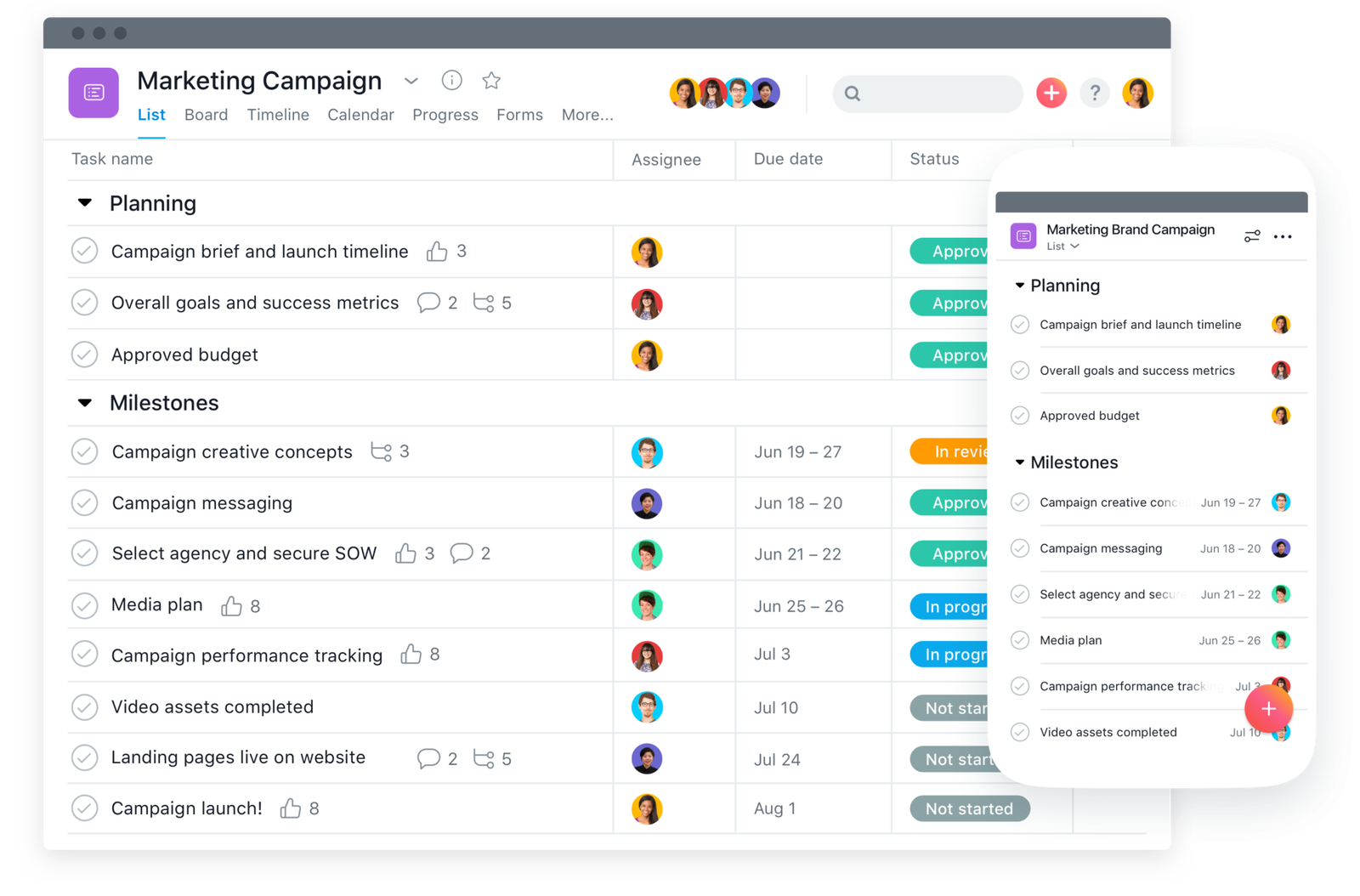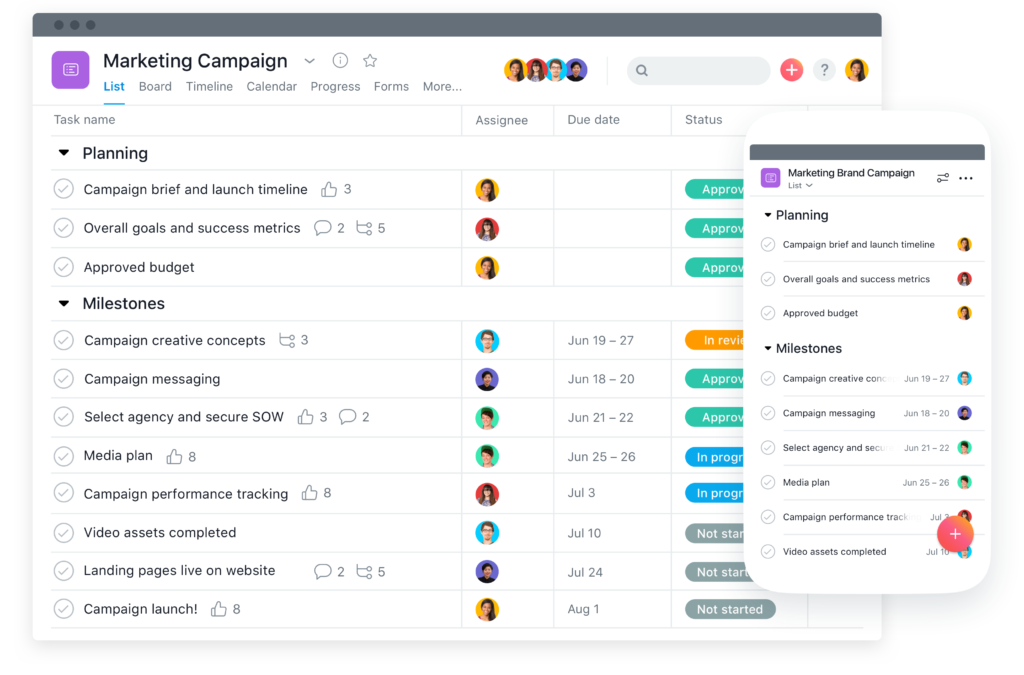 You can manage your tasks, manage team changes, prioritize your task shipping‌ and complete your projects on time
PM Using these PM tools, you can track everything that is happening with your projects step by step.
You can create and develop visual project plans. You will also know how and when to move forward in your project within the deadline.
Price: The free plan includes unlimited projects, tasks, and storage, up to 15 users, and basic search features; Upgrade to user 10.99 /user/month for a premium plan that includes project time management, advanced search, and task dependencies.
Clickup
ClickUp is a project management software tool with powerful features to manage and complete all of your team's projects on a single platform.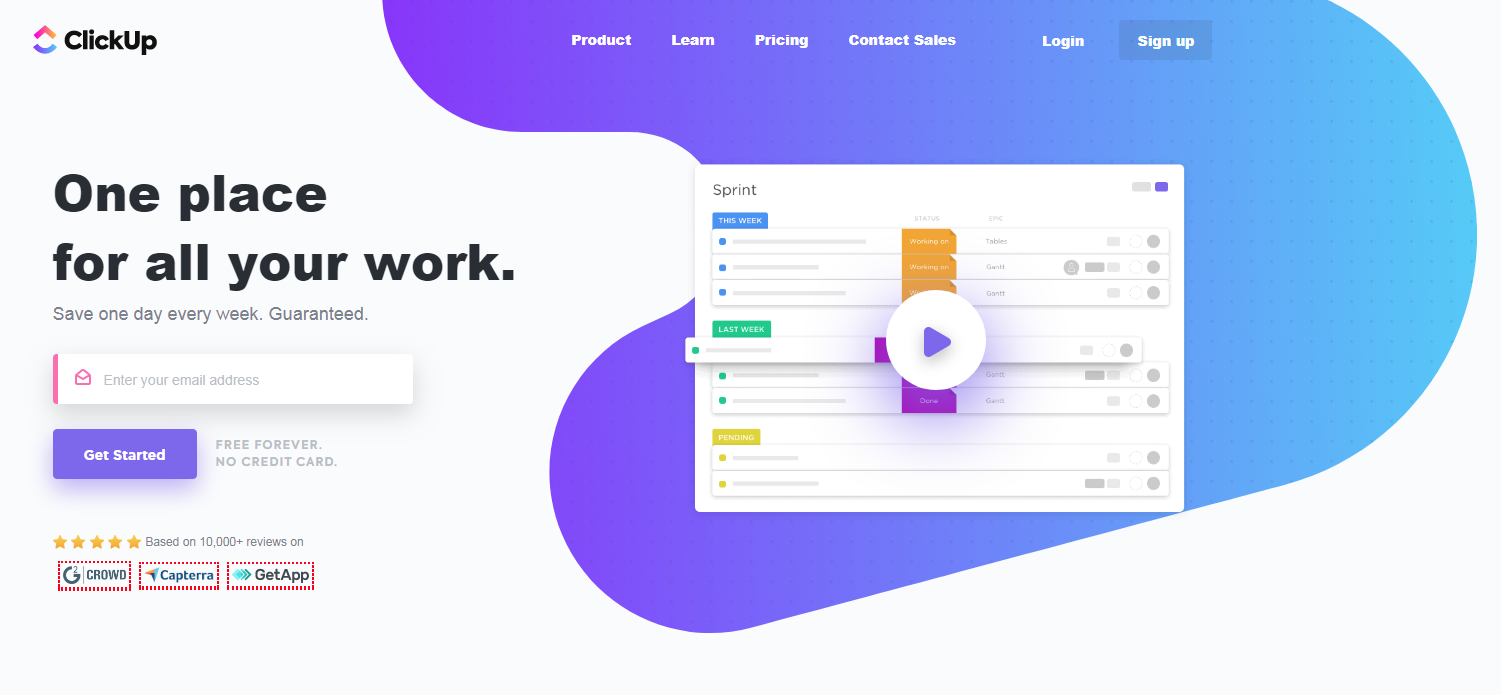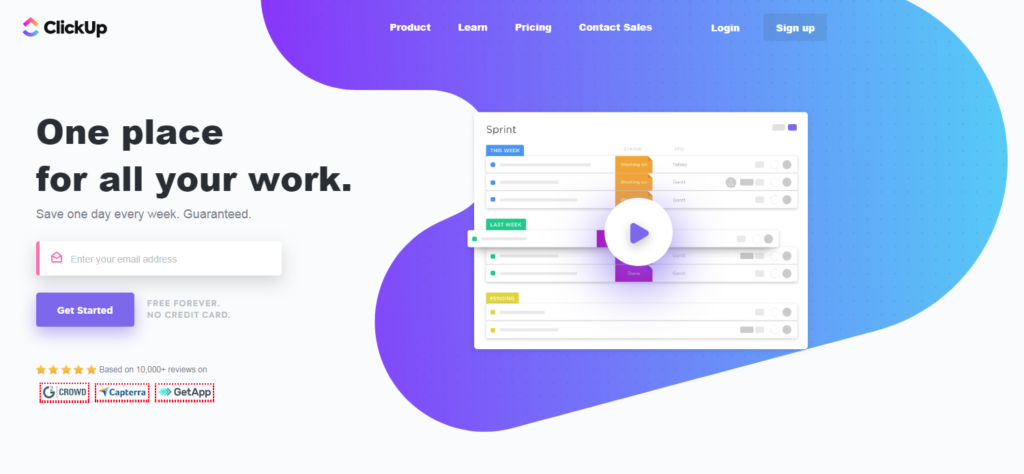 Users can plan projects, schedule tasks, and manage resources in a centralized workplace, as well as communicate and collaborate with team members and guests.
This is a simple and free project management app that allows you to choose from eight different work views, including Gantt charts and mind maps.
Management Task management features include task checklists, subtasks, and task templates, as well as the ability to filter, sort, search, and view tasks in the most convenient way for the team.
ClickUp also has features for creating, sharing, and collaborative editing for wikis and documents.
ClickUp provides local integration with Slack, G Suite, Dropbox, and more, as well as 1,000+ integrations through Zapier.
Price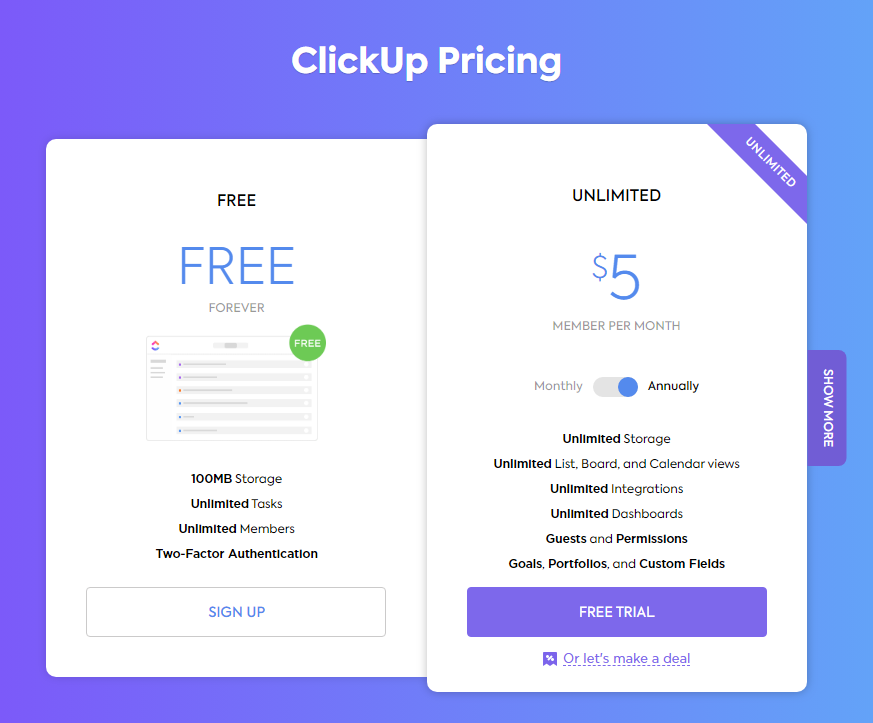 Free forever with limited features for unlimited users. Payment plans start at $ 5 per customer.
Paymo
Paymo is an all-in-one project management software that includes planning, scheduling, time tracking, collaboration, resource management, finance management, and more.


Resource You can see the availability and workload of each resource in real-time and also track resource usage by looking at resource usage in the calendar.
There is an activity stream that shows all recent activities and teams can collaborate even in real-time.
You can keep an update of your computer and track the activities(updates) of your ongoing project.
Sharing File Sharing and Adobe CC Extension
You can also set up your invoices to allow online payments via Stripe, PayPal, and more.
Price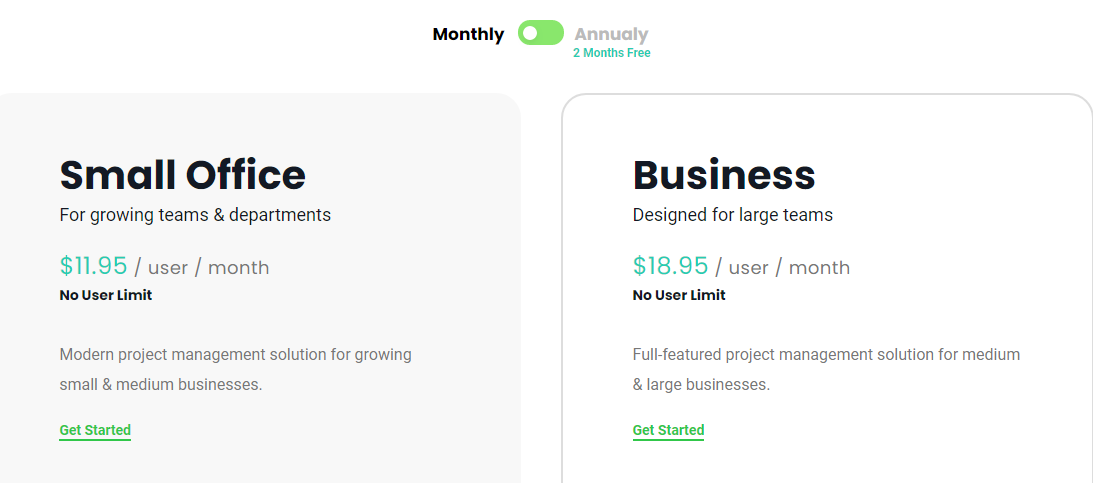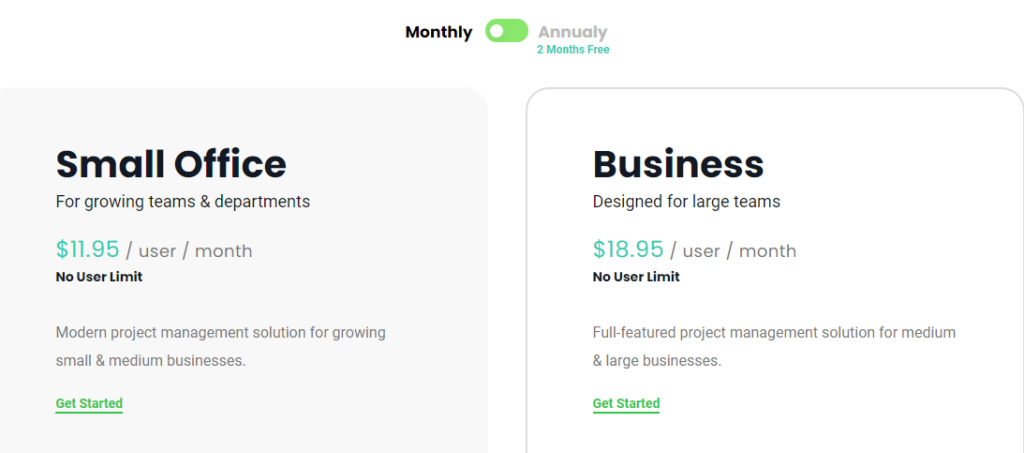 Free for one user. Payment plans start from $ 11.95 per customer per month.
Trello
Trello is a drag-and-drop tool that allows you to move projects – personal or professional – through the workflow stages, all the way to completion.

Freelancers can use the trail to plan their tasks on an individual board and teams can use the trail to build a complete project workflow with visibility at each stage.
Business Templates for a variety of projects from business to education to personal productivity.
Actual Customize the steps in your workflow to reflect your actual process.
Flow Workflow is the simple drag-and-drop movement of cards through the steps.
Price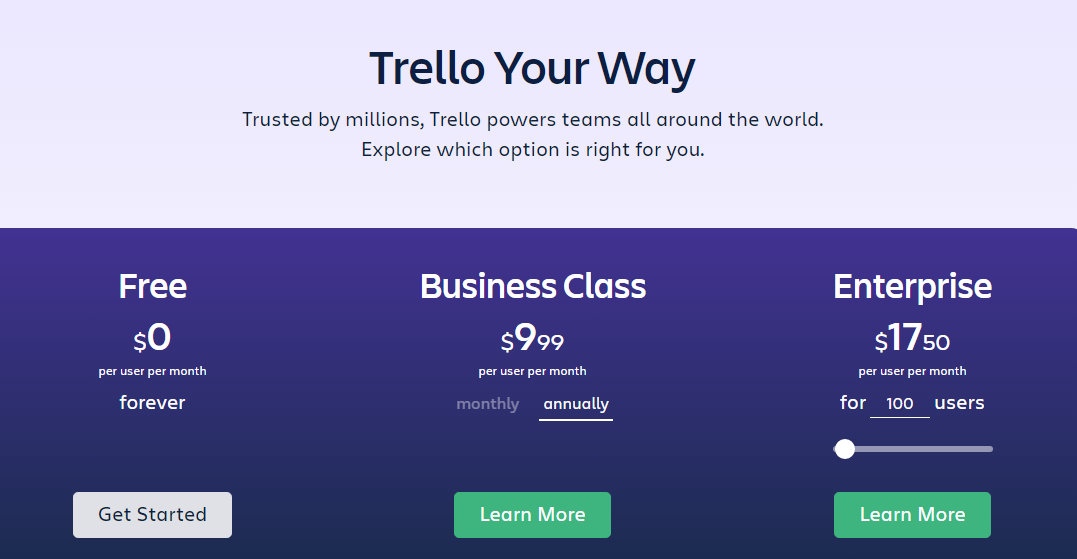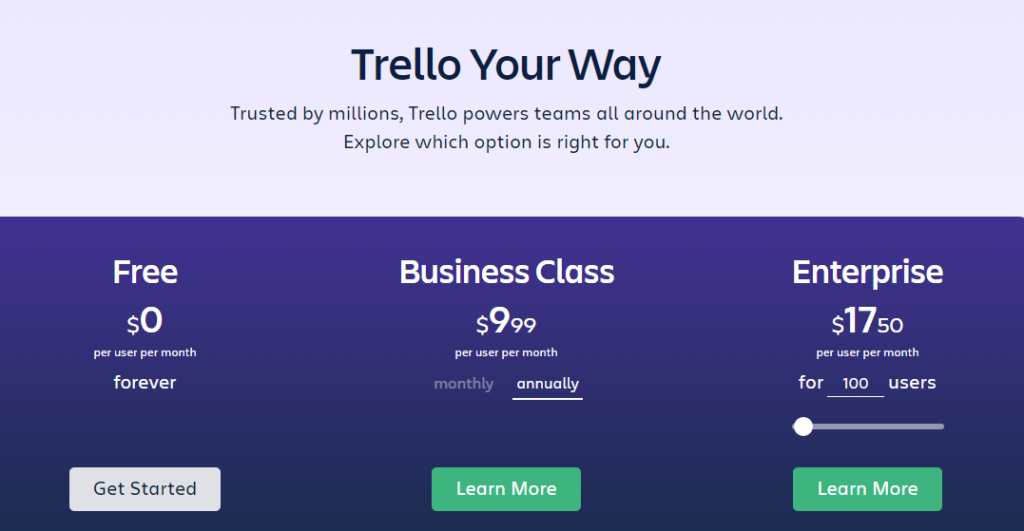 With 10 Team Boards – Free forever for unlimited individual boards, cards, and lists. Payment plans start at 99.99 per customer per month.
Wrike
The active and delayed tasks of your ongoing project can be well monitored using Wrike Dashboard.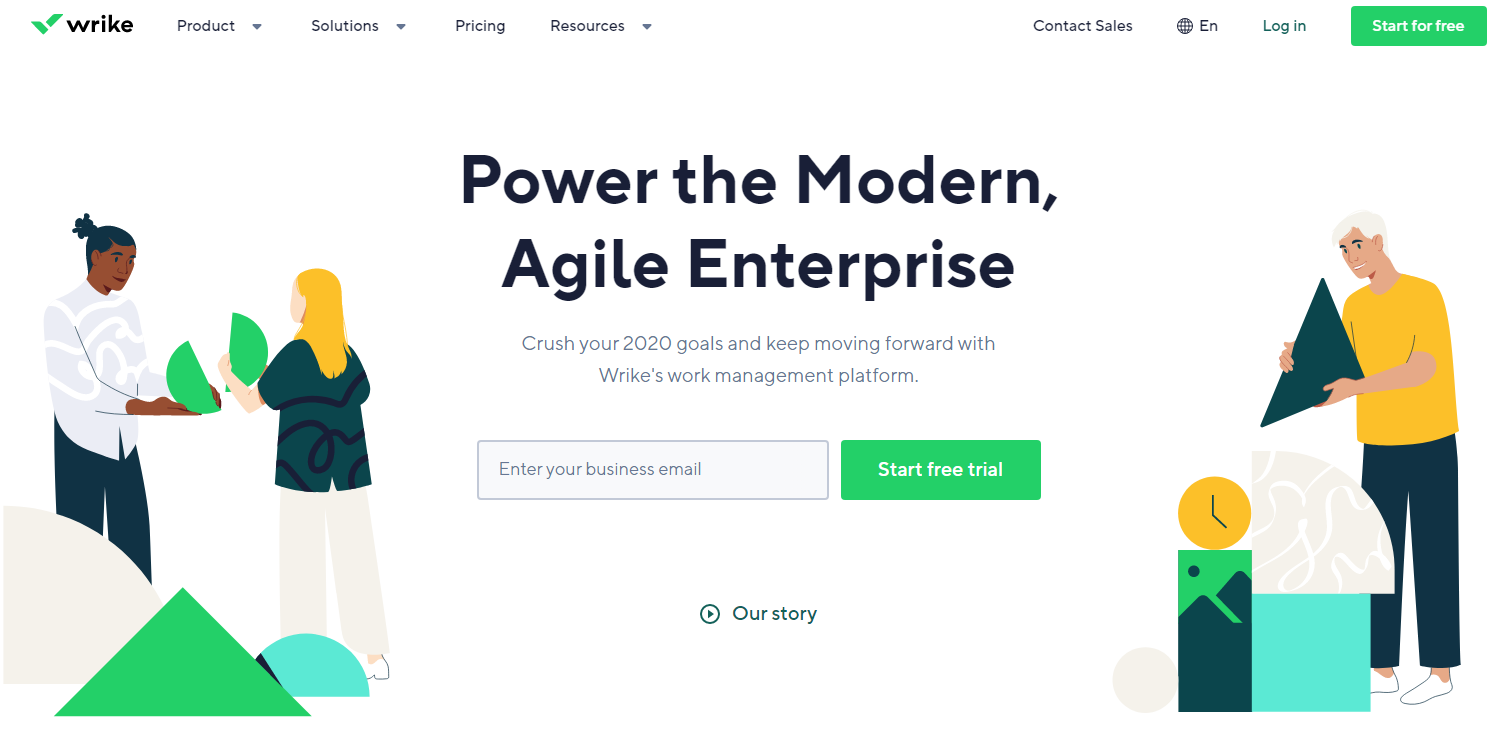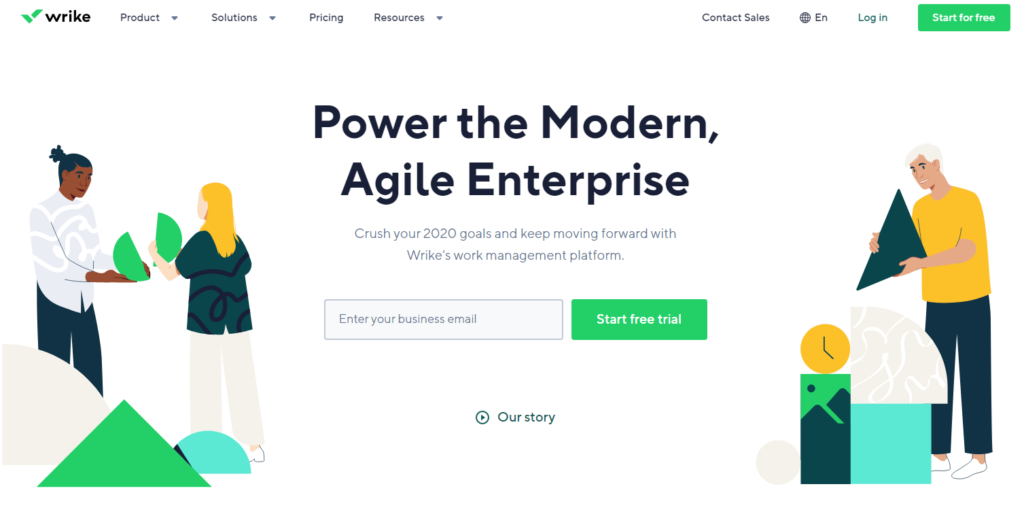 Wrike has a very simple interface and is easy to get started.
Companies with large teams, mainly medium to large businesses use this project management tool.
Wrike helps to view Online work and project calendars for the most up-to-date tasks and schedules.
View Drag dashboards that you can customize to suit what you want to see.
Wrike works seamlessly with Open Office, PDF, JPG, PNG, Adobe Creative Suite, and Microsoft Office file formats.
Rick provides the same flexibility of a spreadsheet with columns for every bit of information you want to track about tasks.
Price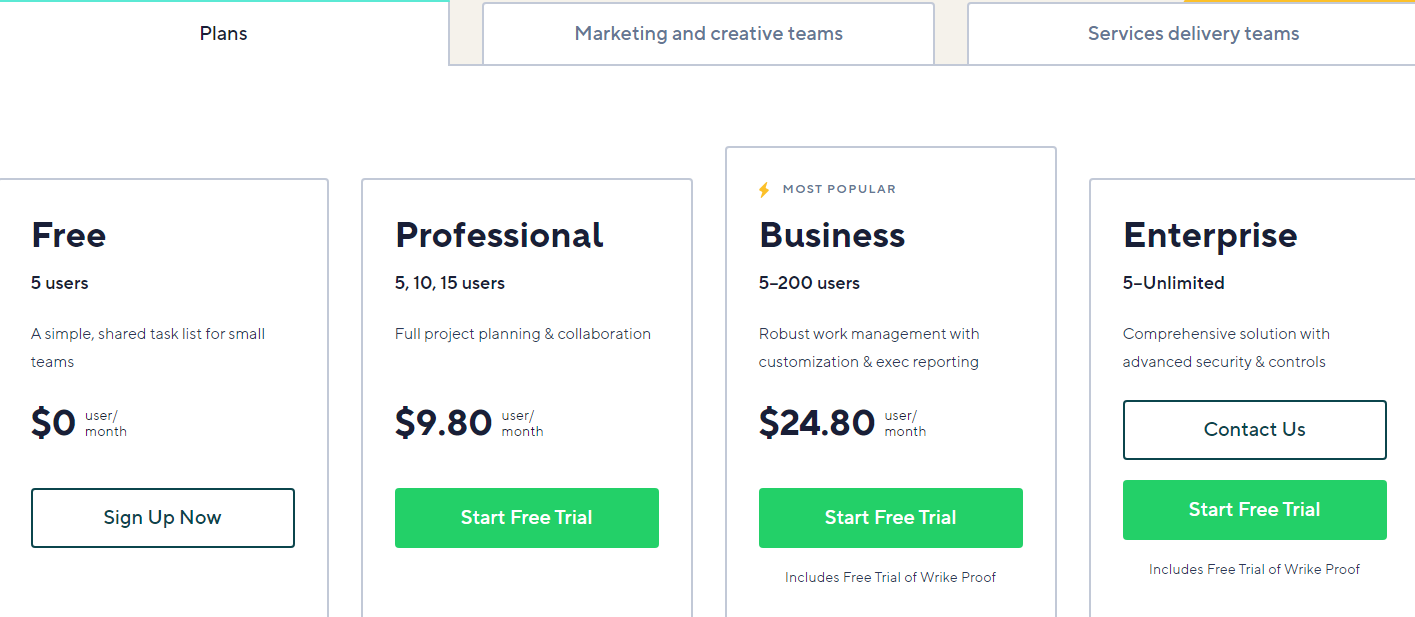 The free plan includes unlimited projects and tasks for up to five customers; Upgrade to a professional plan with Gantt charts and shareable dashboards for five, 10, or 15 users at $9.80 (billed annually).
Yodiz
Yodiz offers a surprisingly powerful free tool for teams that use Agile and Scrum methods.
Projects It allows you to do everything you need to plan your projects, releases, and sprints: create user stories, create nest user stories in myths, create sprints and set sprint dates, add predictions on both story points and hours, and view sprint progress on the Sprint board.
Yodiz is really a scrum tool designed specifically for Scrum teams. It's as powerful as the big names in scrum software
Price
Free for starter plan with unlimited projects up to three customers; For more than three users, upgrade to Tracker Plan for $3/user/month.
The list of the best free project management software is endless, their functionality can meet many of the requirements that teams need when managing a project.
It is clear that some free project management software can effectively manage tasks and increase productivity by keeping time and resources under control while keeping your costs low.
Project management software helps managers control their costs and avoid expiration.
Cost, time, and resource management are also three important aspects of projects that managers should consider. No client or company will appreciate the additional costs or timely results.
Because so much care needs to be taken, even project managers and team members cannot rely on their own memory.
Regardless of the projects management has become very complicated if you have a startup or a large enterprise.
Also Read: 10 Free Social Media Automation Management Tools for 2021
Fortunately, there are free project management tools and can collaborate and streamline complex tracking tasks to streamline complex tasks.
The purpose of this software is to simplify and manage projects from conception to completion. They focus on all relevant information, saving the hassle of back and forth shuttling through the labyrinth of folders to retrieve information for a project.
Their many capabilities include project tracking, workflow creation, resource management, team file sharing, and budgeting.
Key Features of Project Management Software
Pre-built project templates
Effective project management software should provide multiple pre-built project templates with multi-level breakdown structures and Gantt charts. These templates allow users to quickly create projects.
One of the building blocks required for a successful solution is the ability to create tasks and sub-tasks to complete within the timeframe defined to meet project deadlines. Users can copy, move, rearrange, repeat, and set the priority of tasks and sub-tasks.
User Creation of user groups
This activity allows managers to separate multiple teams and user groups while facilitating information sharing for the project team. Users can add, edit, rearrange, or delete a group based on its image.
An efficient system should support custom workflows to streamline processes, enable access to information, and minimize risks.
Dashboards provide managers with easy access to a condensed version of all information about various projects.
A robust solution helps to prepare budgets based on resource plans while calculating appropriate billing rates for scheduled hours.
PM tools provide accurate data that helps businesses make informed financial decisions and provide detailed business insights that allow appraisal features to make an intelligent decision.