Outbound Lead generation is something that every company looks for in these pandemic days, so there are 2 types of lead generation strategies in the b2b sales environment.
Inbound Lead generation
Outbound lead generation
These 2 methods of lead generation are equally important for any startup and established business.
Inbound lead generation is a process where we get leads from our past efforts like SEO, Social Media Branding, and so on, but whereas outbound lead generation is something different.
What is Outbound Lead Generation?
The outbound lead generation process is an effort we put in to reach our targetted segment through digital marketing channels like email marketing, cold calling, SMS outreach, and the most important Linkedin Lead generation campaigns for b2b lead generation.
In simple words, inbound lead generation attracts leads into our basket, and outbound lead generation will look outside to bring in the leads into our basket.
Inbound Lead generation vs outbound lead generation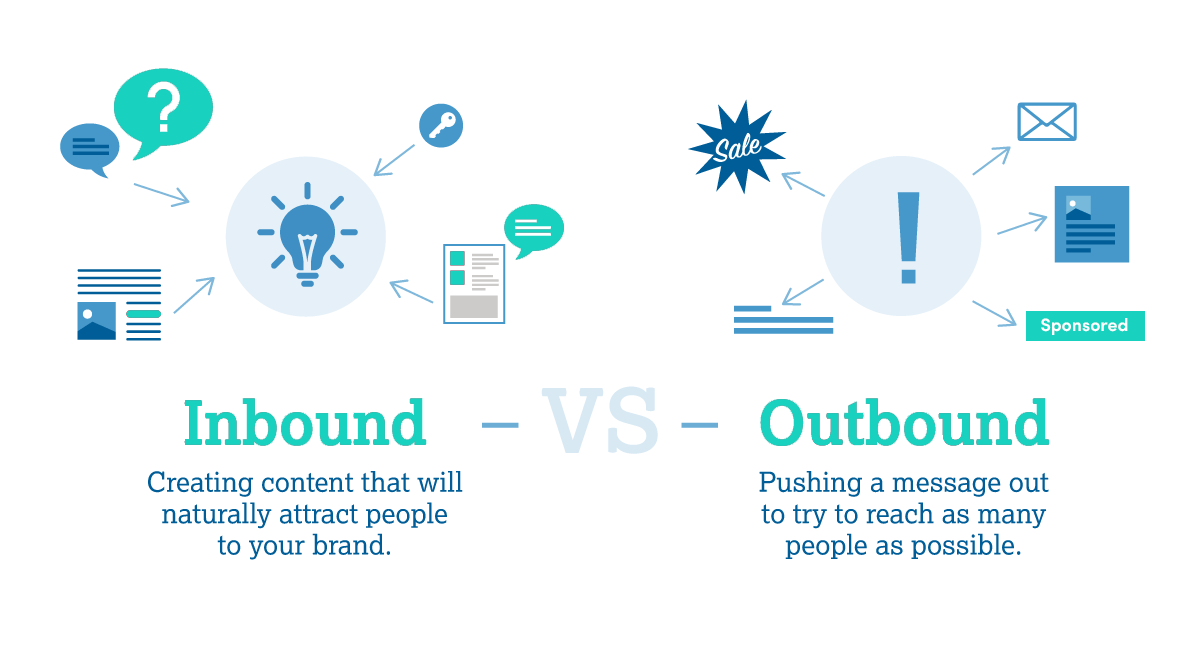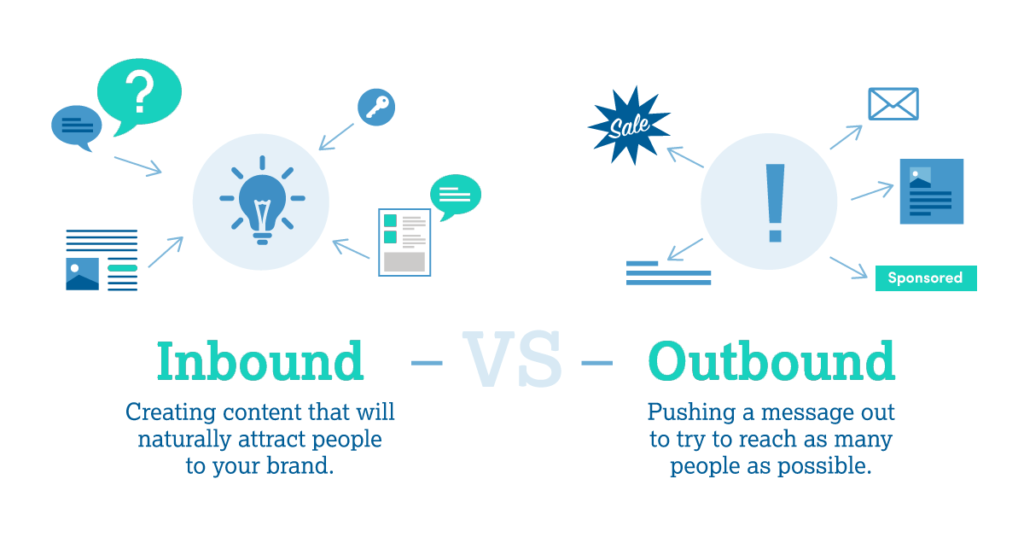 Inbound lead generation requires a long-term consistent effort to build as a brand in the market so as to get marketing qualified leads into your sales pipeline.
Inbound vs Outbound – What's better? The answer is, it depends.
Also Read: Top 10 B2B Lead Generation Tools for 2021
Marketers have long debated what methods are best for generating business leads, with some favoring inbound methods, while others prefer outbound. But, the truth is, with the right strategy in place, any marketing method can be effective.
The goal of most marketing strategies is to attract high-quality leads, but there are different types of leads, each with its own unique characteristics. A common mistake marketers make is using the same techniques to generate all types of leads. That is why it's important to understand that there are two main approaches to lead generation: inbound and outbound.
Inbound Lead Generation is a technique in which you draw in target prospects through either your website, blog, content or social media. This technique is also referred to as 'bottom-up' or 'inbound marketing.
Outbound Lead Generation Strategies
Reach Outbound Leads you Never Thought of
We may never expect that this one client or a company would become one of our biggest clients so try to reach out to almost all the prospect companies so as to fill your plate with proper Leads.
Make Outbound Lead Generation process More Effective
Try to use as many channels as you want to make your outbound lead generation process more effective. Relying on a single platform to pull marketing qualified leads is an outdated strategy.
Use Linkedin for B2B, Facebook and Instagram for B2C, and so on.
Referrals: The Hidden Lead Gen Source
Referrals are one of the most effective ways to generate inbound leads. Unfortunately, the traditional definition of referrals is people that are referred to you by others in your network. It's time to broaden your definition of referrals.
Time to Ditch the outdated CRM style, list export process. Try something new. Excel? Sandy spreadsheets? Word? CRM's?
Try using a List Builder in Salesforce, Hubspot, or Jigsaw. These tools will empower you to visualize your inbound marketing efforts in a way that you can see if your lead generation efforts are working, and if not, they will allow you to optimize your methodology.
Less is more when it comes to lead scoring. Not everyone is a hot lead.
B2B outbound lead generation
Outbound lead generation is a major part of any B2B business's growth plan. It allows you to reach prospects who aren't yet familiar with your company or its offerings.
While inbound marketing tactics like SEO and social media take time to produce results, outbound lead generation functions quickly and can even generate revenue.
It's critical for B2B companies to choose the right outbound lead generation platform for their business.
Healthcare agency Sandy uses outbound lead generation as part of its growth strategy. The company sells pet products to veterinarians and veterinary technicians, making it a B2B business.
With a passionate base of customers, outbound lead generation is critical to keeping sales moving forward.
The agency knew it needed an easy-to-use, affordable, and profitable platform to market its products effectively.
Despite this need, it didn't want to sacrifice quality leads or customer relationships in the process.
The best outbound lead generation depends on the company's ultimate goal: insights and networking vs. sales.
Lead generation is done with the objective of acquiring new and qualified prospects and, in some cases, generating referrals and testimonials.
A B2B outbound lead generation is a classic sales funnel that consists of three steps:
The first step of that sales funnel is known as "lead generation", which involves the sales team creating a buyer persona, with strong demographics and psychographics. In order to do this, they must conduct thorough research of the market – research of potential prospects – who will be their dream clients.
The second step is known as "marketing qualification" and it may also be referred to as "pre-qualification". This means that software is used to help narrow down the possible prospects by determining their interest in your products and services.
The third step is known as "sales Qualification: which means if your potential lead is capable to buy your product and can he afford that pricing or how ready he is to make the sale.
Conclusion
Outbound lead generation is something for businesses that look for leads in the very early stage of their business establishment.
As inbound lead generation needs a consistent long-term effort, it is advisable to work both on inbound lead generation and outbound lead generation silmultenously.