In the ever-changing world of SEO, one factor that is always fluctuating is the importance of different types of backlinks.
One day, site owners and marketers might focus on building backlinks from high-authority sites. Next, they might put more emphasis on contextual backlinks.
What are contextual backlinks? How can you build them? And why are they so important for SEO?
What Are Contextual Backlinks?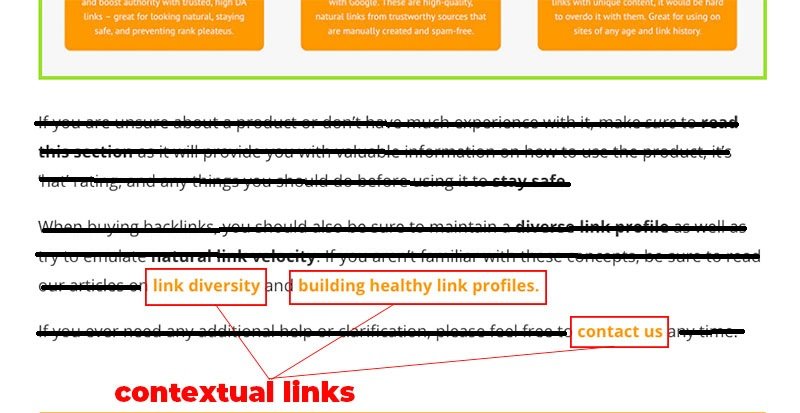 Contextual backlinks are links that are placed within the body of an article, as opposed to being placed within the sidebar or header.
Contextual backlinks are thought to be more valuable than other types of backlinks because they provide more context for the reader.
When done correctly, contextual backlinking can also help improve a website's SEO.
There are many techniques used to improve website traffic, but one that is often overlooked is link contextualization.
This simply means adding text around your links that explains where they are pointing.
In this way, you can provide valuable information to your readers while also promoting your website. Contextual links can help improve your SEO, as well as your website's click-through rate.
Why is Contextual Link Building Important?
Links are a very important part of SEO, and one of the most important aspects of links is their contextual nature.
When you have links from websites that are relevant to your website's topic, it helps to improve your website's ranking on search engines.
Additionally, it can help you attract more visitors to your website who are interested in the information that you offer.
Here are a few strong reasons why contextual backlinks are important
Contextual link building is important because it helps to improve the quality of a website's backlink profile.
Contextual links are more likely to be clicked on than non-contextual links, so they can help to drive more traffic to a website.
Contextual links are also more likely to be indexed by search engines, which can help to improve a website's search engine ranking.
How to Get Contextual Backlinks?
Domain authority (DA) and page authority (PA) are two factors that determine the ranking of a website or web page. Both of these factors are determined by the number and quality of backlinks a website has. In order to get more backlinks, you need to get contextual backlinks. Contextual backlinks are backlinks that come from websites with high DA and PA.
Here are four ways to get contextual backlinks:
Guest blogging: Guest blogging is a great way to get contextual backlinks to your website. When you guest blog on another site, you can include a link to your website in your author bio. This will help you to get more traffic to your site and improve your SEO. Guest blogging is also a great way to build relationships with other bloggers. By guest blogging for other bloggers, you can establish yourself as an expert in your field.
Forum postings: Online forums provide an opportunity for individuals to share their thoughts and ideas on a variety of topics. In addition, forum postings can also be used as a means for generating contextual backlinks. When posting in a forum, be sure to include a link to your website in your signature file and make sure the link is contextual. In other words, make sure the link is relevant to the topic you are discussing. Additionally, be sure to include a brief description of your website or business.
Article submission: When you are looking to improve your website's search engine optimization, one tactic you may consider is article submission. This involves creating informative articles related to your site's topic and then submitting them to article directories and other online publications. Not only will this help increase traffic to your site, but it can also result in valuable contextual backlinks.
Niche-Focused Authority Links: There are many different ways to get links to your website, but some are more effective than others. A great way to get contextual backlinks is to focus on niche-focused authority links. These are websites that are focused on a specific topic and have a lot of authority in that area.
One way to find these websites is to use a tool like Majestic or Ahrefs. These tools allow you to see the websites that have the most links pointing to them.
Press Release: A press release is a great way to get contextual backlinks. By writing a press release and distributing it to PR agencies; you can get links from high-quality websites and are also a great way to get exposure for your business or website. Writing a good press release takes time and effort, but the results can be worth it.
Conclusion
In conclusion, contextual backlinks are an important part of any SEO strategy. By creating valuable content and building contextual backlinks, you can improve your website's ranking and visibility. So what are you waiting for? Start creating valuable content and building contextual backlinks today!